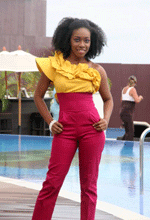 Ms. Jamzone International 2012
THIS year August, the Jamzone Summer Break Committee will be hosting the third annual Miss Jamzone International pageant.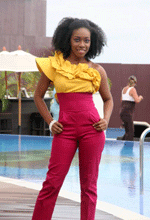 Eleven delegates from all across the Caribbean and Latin America will be heading to Guyana to battle against one local girl for the beautiful crown and US$10,000.
The committee has already confirmed participation from Jamaica, Trinidad & Tobago, Barbados, Antigua & Barbuda, Suriname, St. Kitts, and St Vincent and the Grenadines. Today, the committee proudly unveils two beautiful contestants in the 2012 showcase.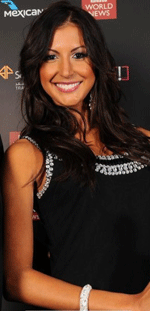 St Vincent & the Grenadines
Meet 22-year-old Shemon Baptiste, whose life's ambition is to become a mechanical engineer. Currently a teacher, her hobbies include singing, dancing, painting, drawing and hiking.
Jamaica
An insurance underwriter, 23-year-old Kerrie Baylis says her goal in life is simply to be healthy and happy: Happy in life, happy in love, happy at work.
Her hobbies are dancing, going to the beach, watching movies, swimming, working out at the gym, modeling and travelling.
She recently graduated from the University of Surrey with a degree in law.
Her advice is to live, with no regrets.