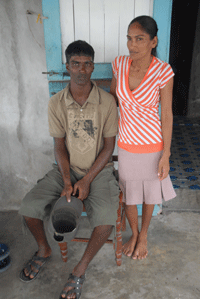 –but sets sights on the interior
DEOCHAND Massidas, the 17-year-old who diced with death for many days and lived to tell the tale when the cargo vessel on which he worked sank in the Atlantic late February, is said to be slowly recovering from the harrowing ordeal.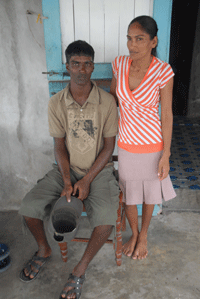 The downside, however, is that he has been somewhat withdrawn since the incident, which is very worrying to his  mother, 37-year-old Seeranie Singh, who fears it will be quite some time before he fully recovers from the incident, if ever at all.
She told the Guyana Chronicle recently that whenever she tries to talk to her son about what transpired out at sea he gets very quiet, which tells her he is desperately trying to suppress the memory and put that aspect of his life behind him.
It may be recalled that he'd survived by clinging desperately to a life ring for days on end in the shark-infested Atlantic until help arrived.
As was only to be expected, the long exposure to the elements had taken a toll on the lad's health, but thankfully, according to his mom, his complexion is slowly returning to normal, and thanks to medical treatment he's been receiving, the many abscesses he'd developed all over his body have since begun to heal. He's now reached the point where he's ready to return to work, albeit it's to the 'interior' he now has his sights set on.
When he was first interviewed following his dramatic rescue from the drink, Massidas  had indicated that it would be quite some time before he ventured out to sea again, since his near-death experience was one he couldn't get over in a hurry.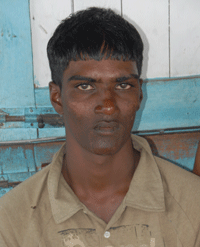 Back then he'd said the only thing that had kept him going was his belief that help was around the corner, and the strong friendship he'd struck up with fellow shipmate and survivor, Elbert Jack. The two had managed to stay the course by tying their life rings together. He said that from the time the vessel sank on February 29, he was with Jack, as each had grabbed a life ring and simultaneously jumped overboard.
Noting that in spite of his optimism while in distress, he never thought he'd ever see his mother and siblings again, Massidas said he was never more happy to be reunited with them.
He recalled that on the night of the mishap, the vessel, The  Chrisann-V, which was cemented at the bottom and plastered at the sides, had begun taking in water, and sank within 10 minutes of that mishap.
He said he and Jack desperately tried to reach the barge the tug was towing, but strong currents prevented them from doing so. In the circumstance, they drifted off aimlessly, not seeing nor coming into contact with any of the men with whom they worked on board the vessel.
He'd also noted that although the Chrisann-V had had a lifeboat, it was so tightly secured he couldn't get it loose, try as he might, so in the end, he decided to grab a life ring instead. That done, he then decided to call out for help, which is when he encountered Jack. And thus began their strange friendship.
Massidas remembers falling asleep at one point and waking up to find Jack missing. Having seen some bushes earlier, he knew there had to be land nearby, and, with this thought aforemost in his mind, he tried his best to swim to shore at Tiger Beach, from whence he was rescued. Nights at sea not knowing what to expect were the most difficult, he said, especially as they were stranded without food or water. But the one thing that kept them going was the hope that they would soon be found.
Massidas said they had seen several fishing boats in the Atlantic from afar, but the water was so choppy, that signaling them proved a waste of time.
He was, however, rescued by a passing speedboat off Tiger Beach, some 30 miles from Charity, on the Essequibo Coast, and was taken to the Charity Hospital, from where he was collected by his mother and taken home.