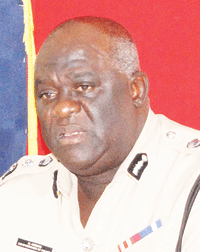 – served on Chief Justice & others, ruling to follow
THE 10-day period given the DPP by Chief Justice Ian Chang to explain how she arrived at her decision to recommend that a rape charge be instituted against Police Commissioner Henry Greene expired two-days ago.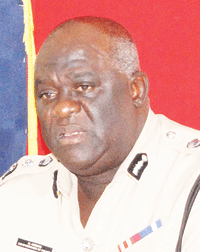 Following the DPP's comment, the Chief Justice had allegedly ordered the DPP's attorneys to lodge with the court all the statements in the case, including those of the Police Commissioner and those of the woman who claimed that she had been raped by the Commissioner.
The woman in the scandal is said to be saying two things. One: that she had been fleeced, and two: that she had been fleeced and raped.
On the other hand, the Police Commissioner is admitting to having had sex with the woman, but is contending that the sex was consensual.
It all happened because of a mobile phone.
Reports are that the DPP officials responded to the call for statements since last Friday, but there had been some delay in the system that held up the matter until Tuesday.
However, reports are that all concerned parties will be notified of the time of the ruling by the Acting Chief Justice.